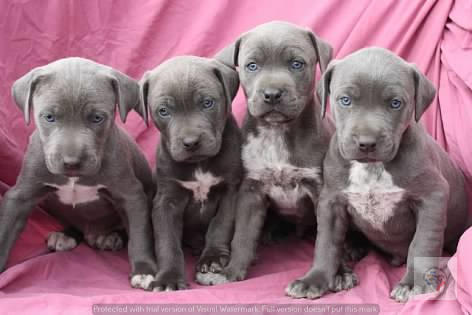 Breeding Lacys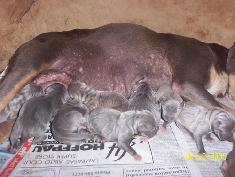 The responsibility of breeding dogs should never be taken lightly and only be taken on by those who have a true passion and understanding for the breed. They also need to be committed to improving the breed. Rare breeds require people who understand genetics, breeding, and a sire's and dam's strengths and weaknesses to breed them.
In rare breeds, it is possible to damage a portion of the already limited gene pool by just a few irresponsible and uneducated breedings. Therefore, it is essential to have a thorough understanding of the breed, its needs, and the potential issues that can arise from poor breeding practices. Expert advice should be sought when breeding rare dog breeds. Breeding overseen by conscientious, ethical breeders produces exemplary results. Breeders who are ethical prevent damaged prodigies from being used for breeding if an error is discovered. If a breeder discovers a potential genetic issue in a litter, they will take steps to ensure that the dog is not bred. They will research the issue to identify potential solutions.
There is an old saying, "Just because a dog is purebred doesn't mean it's well-bred, and just because a dog is well-bred doesn't mean it should BE bred." Ethical breeders breed for instinct, structure, coat, health & temperament. Working versatility is also included in the breeding practices of Blue Lacy.
Please spay or neuter your pets, and leave the breeding to those who have made a lifelong commitment to educating themselves about this breed, and sound, ethical breeding practices.
Becoming An Ethical Breeder
For those who feel strongly that they have the commitment, intelligence, skills, time, energy, money, patience, passion, tenacity, housing situation, mental/physical/emotional fortitude, and love for the breed to become a responsible Blue Lacy breeder, it is recommended that before you breed a dog you begin your education by:
Becoming A Student Of Dogs: Responsible breeders are experts in all aspects of dog husbandry. They continuously educate themselves about structure, anatomy, purpose, health issues, kennel maintenance, conditioning, animal behavior, training methods, and type. In order to understand their own breed, they learn about similar breeds. They also stay up to date with current trends, rules, and regulations. Additionally, they remain in contact with other breeders to discuss successes, challenges, and best practices.
Attend workshops. It is critical to talk and learn from as many respected dog people as possible in all facets of dog ownership. Establish relationships with those who educate and mentor you. Try not to follow only one breeder or trainer. You will learn more from many people than from one viewpoint. This will give you a more holistic approach, as you learn from a variety of perspectives. It also helps you build connections with people who can help you in the long run.
Become a Blue Lacy Student: Become an active member of the Blue Lacy Breed Club. See, meet, and work with as many Blue Lacy's and long time successful Blue Lacy people with dogs from as many different lines as possible. Attend shows, events and seminars. Learn from the experts and keep up-to-date on the latest techniques and advancements in the breed. Network with Blue Lacy breeders, owners, and enthusiasts. Participate in events and shows where Blue Lacys can be included. Watch and participate with other Blue Lacy owners in TLGDA and LGDR events.
Study the LGDR Breed Standards. This will help you understand the breed and the various bloodlines. This will enable you to make informed decisions when selecting a pup or breeding. It will also give you the opportunity to meet and learn from experienced breeders and owners. This will help you develop the skills and knowledge needed to succeed in the breed.
ASK QUESTIONS ABOUT INTERPRETATION. For example, you can ask questions about the breed's desired physical characteristics. You can also ask how to interpret the breed standard, and how to identify a potential working dog.
Read books about other herding and cur breeds, and understand the differences in type, hunting style, temperament, coat, purpose, etc. Understand the history of the Blue Lacy breed and working dogs when they originated. Research the characteristics of the Blue Lacy and what makes it unique compared to other herding and cur breeds. Learn about the breed's strengths, weaknesses, and areas of improvement. Develop a good understanding of their training needs and requirements.
These are critical steps in becoming an ethical breeder dedicated to maintaining the Blue Lacy breed. It takes a lot of time and effort to develop an eye for the correct type and structure, an understanding and appreciation of what a hunter on foot needs in a versatile hunting companion, a gut feel for the correct personality and style of a Blue Lacy, and a passion for the breed.